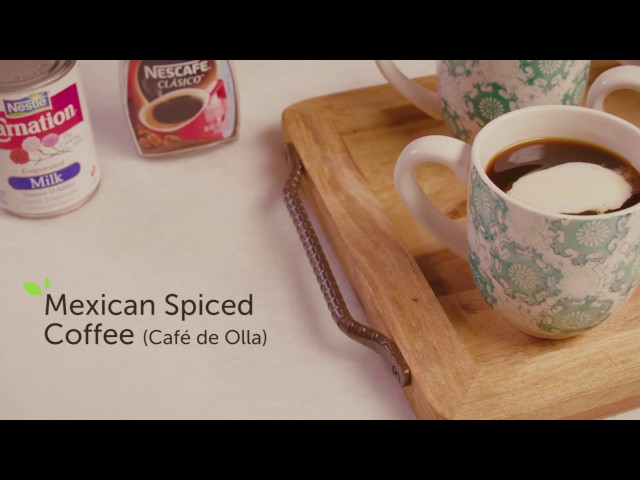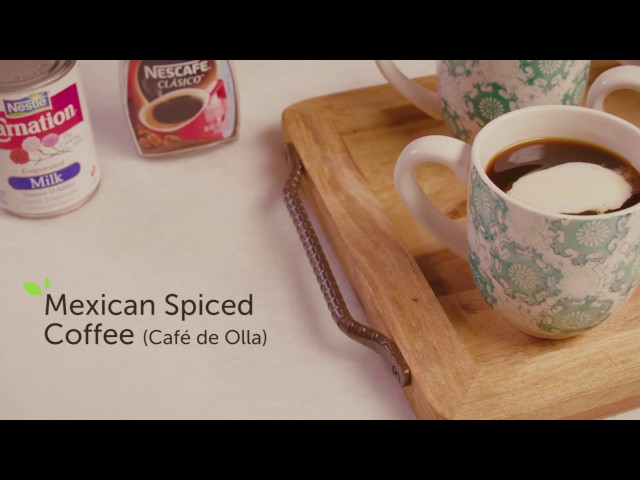 Mexican Spiced Coffee (Café de Olla)
CARNATION® MILKS
Mexican Spiced Coffee (Café de Olla)
Mexican Spiced Coffee (Café de Olla) will help to warm up the holiday season. This delightful drink features an alluring blend of brown sugar, zesty cinnamon and creamy NESTLÉ CARNATION Evaporated Milk. Great for entertaining.
Combine water, piloncillo, cinnamon sticks, anise and cloves in medium saucepan. Heat over medium-high heat, stirring occasionally, until boiling. Reduce heat to low; cover. Cook for 15 minutes. Remove from heat; stir in coffee granules. Cover; steep for 5 minutes.
Heat evaporated milk in small saucepan over medium-high heat. Whisk constantly until milk is frothy and just comes to a boil. Remove from heat.
Strain coffee through a fine sieve into individual serving cups. Serve immediately with frothed milk on the side.
THERES MORE TO COOK WITH OUR MILKS.